35 Beauty and the beast coloring pages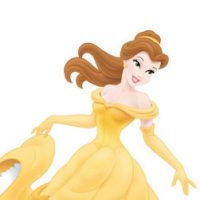 Print a wonderful coloring page of the Disney animation movie Beauty and the Beast. There are also a number of pictures from the 2017 remake.
Belle is a clever, young woman who is held prisoner in a castle by a mysterious Beast. Actually, the Beast is a prince who was cursed by a witch and transformed into a hideous monster. In order to become human again, the Beast must find true love. With the help of the enchanted personnel of the castle, the girl and the Beast become friends and even fall in love. Belle learns an important lesson: true beauty is on the inside.
Ratings
We love to hear what you think of this coloring page. Please pick the amount of stars to rate the pictures on this page.