32 Christmas coloring pages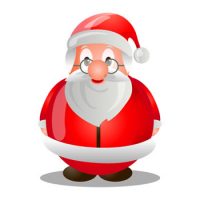 Are you looking for a lovely coloring page of Santa Claus, his reindeer and his sleigh, Christmas clocks, carol singers, a snow man or a cozy winter wonder land? We have plenty of Holiday Season pictures for you to save and print. Have lots of coloring fun!
Ratings
We love to hear what you think of this coloring page. Please pick the amount of stars to rate the pictures on this page.