14 Fantastic Beasts and Where to Find Them coloring pages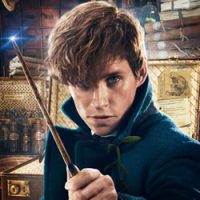 Here are a couple of cool coloring pages of the movie 'Fantastic beasts and where to find them.'
'Fantastic beasts and where to find them' is based upon the similar book of J.K. Rowling, the writer of Harry Potter.
The main character of the movie is researcher Newt Scamander. Newt arrives in New York with his magical suitcase. In this suitcase, all kinds of strange creatures live. When a couple of these special creatures escape from the suitcase and terrorize New York, Newt gets in trouble with the Magical Authorities of the United States.
Ratings
We love to hear what you think of this coloring page. Please pick the amount of stars to rate the pictures on this page.