17 Finding Dory coloring pages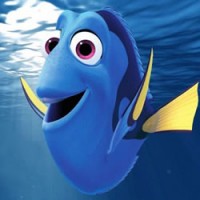 Here are a couple of fun colouring sheets of Pixar's animated movie Finding Dory.
In the sequel to Finding Nemo, the hyperactive blue fish Dory is in the centre. Dory discovers that she is born in the Marine Biology Institute of California, where sea animals are being prepared for their return to the sea. The forgetful Dory was released into the sea at a very young age. But now she travels back to the institute, in search of her parents.
Ratings
We love to hear what you think of this coloring page. Please pick the amount of stars to rate the pictures on this page.