55 Garfield coloring pages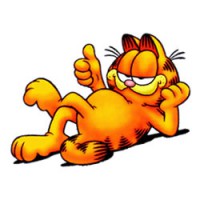 Pick and print a nice coloring page of Garfield, the cheeky and very lazy cat with a love for junk food. Of course you'll see the dog Odie on some of these colouring pages.
Ratings
We love to hear what you think of this coloring page. Please pick the amount of stars to rate the pictures on this page.