7 Hello Kitty coloring pages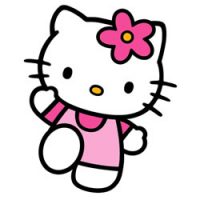 Hello Kitty lives in the city of London with her parents and her twin sister Mimmy. Hello Kitty has a lot of friends with whom she has all kinds of adventures.
Ratings
We love to hear what you think of this coloring page. Please pick the amount of stars to rate the pictures on this page.