16 LEGO Marvel Avengers coloring pages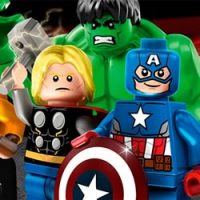 Choose and print a cool coloring page of the Lego Marvel Avengers.
The Avengers is a team of the most popular superheroes of Marvel Comics. Their leader is Captain America.
In the beginning, the Avengers team consisted of: Iron Man, Ant-Man, Wasp, Thor and the Hulk. But the composition of the Avengers changed regularly. Other superheroes who are a member (or have been a member) of the Avengers are Scarlet Witch, Quicksilver, Hawkeye, Vision and Black Widow.
Read more about the Lego Marvel Avengers here.
Ratings
We love to hear what you think of this coloring page. Please pick the amount of stars to rate the pictures on this page.