10 Mary Poppins coloring pages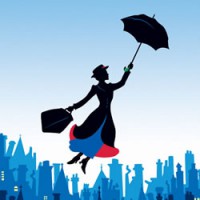 Here are some wonderful coloring pages of nanny Mary Poppins. With the help of Bert the carefree chimney sweeper, nanny Mary Poppins turns every chore into a game and every day into a "Jolly Holiday." She flies out of the windy London skies and right into the home of Michael and Jane, two rather mischievous children.
Ratings
We love to hear what you think of this coloring page. Please pick the amount of stars to rate the pictures on this page.