25 Minecraft coloring pages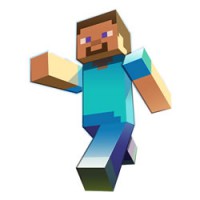 Check our cool, free pictures of the Minecraft computer game for you to print and color.
Minecraft is a computer game that was first introduced in 2011. It's a so-called open world game. On your journey through the world of Minecraft, you will find resources, encounter animals and fight adversaries. The Minecraft world can be expanded and adapted. Minecraft players have their own avatars. The Minecraft game cannot only be played on your computer, there is also an online version available.
Ratings
We love to hear what you think of this coloring page. Please pick the amount of stars to rate the pictures on this page.
Alleen persoonlijk gebruik - Afbeeldingen zijn het eigendom van de respectievelijke rechtenhebbenden