13 Moana coloring pages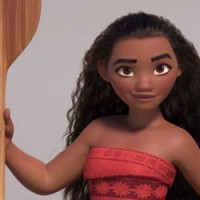 Choose and print a colouring sheet from Disney's animation movie Moana.
Moana is an adventurous girl who goes on an exciting journey. Against her father's will, she hoists the sails of her boat and goes, accompanied by the shark Hei Hei and the pig Pua, in search of a legendary island. On the way she meets the demigod Maui, who is covered in tattoos and owns a magical fish hook.
Ratings
We love to hear what you think of this coloring page. Please pick the amount of stars to rate the pictures on this page.