12 Paw Patrol coloring pages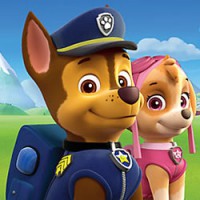 Print a beautiful picture of the television series Paw Patrol. Chase, Marshall, Rocky, Rubble, Zuma and Skye are a bunch of brave puppies, who protect the people in Adventure Bay.
Ratings
We love to hear what you think of this coloring page. Please pick the amount of stars to rate the pictures on this page.