30 Pirates & buccaneers coloring pages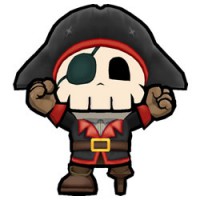 On this page you can find a lot of coloring pages of pirates and buccaneers. A long time ago, buccaneers and pirates roamed the Seven Seas with their ships, raiding other ships and searching for treasures.
Ratings
We love to hear what you think of this coloring page. Please pick the amount of stars to rate the pictures on this page.