16 Smurfs and the Lost Village coloring pages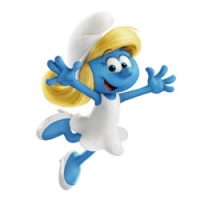 Print a fun colouring page from The Smurfs and the Lost Village animation movie.
Brainy, Hefty, Clumsy and Smurfette go on an exciting adventure when they go on a journey to a mysterious village. Looking for the Lost Village, they have to travel through the Forbidden Forest. There they encounter strange animals, dangerous flowers and even smurf-eating plants. And to make things worse, Gargamel is on a Smurf hunt with his cat Azraël.
Ratings
We love to hear what you think of this coloring page. Please pick the amount of stars to rate the pictures on this page.