34 Smurfs coloring pages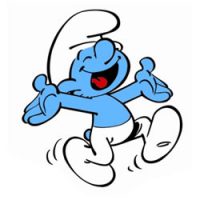 Here are lots of wonderful, free Smurfs coloring sheets. We have pictures of Papa Smurf, Smurfette, Hefty Smurf, Clumsy and Brainy. Of course, there are also some pictures of the evil but rather clumsy wizard Gargamel and his gruesome cat Azrael.
Ratings
We love to hear what you think of this coloring page. Please pick the amount of stars to rate the pictures on this page.