10 Sofia the First coloring pages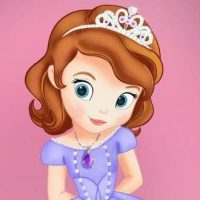 Sofia is a little girl of humble origins. Then her mother gets married  to the king. All of a sudden, Sofia is a princess. With the help of three fairies of the Royal Training Academy, Sofia learns that there is more to being a princess than just looking like royalty. She has to act like a friendly princess. And what's most important, her kindness has to come from within.
More info about Sofia the First
Ratings
We love to hear what you think of this coloring page. Please pick the amount of stars to rate the pictures on this page.