15 The Boss Baby coloring pages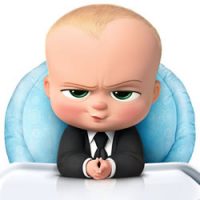 Print a funny coloring sheet of Dreamwork's animation movie The Boss Baby. 
Life of seven year old Tim is turned upside down when he gets a little brother, because his baby brother gets all the attention. Besides, the baby directs the whole household. Then Tim finds out that his little brother can talk and that he is part of a secret collusion to disrupt the balance of love in the world.
Ratings
We love to hear what you think of this coloring page. Please pick the amount of stars to rate the pictures on this page.