20 Winter coloring pages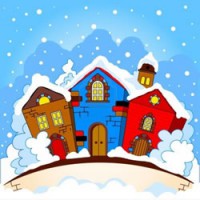 Winter means snow. Dressing up warm and going outside! On this page you can find a lot of nice wintery coloring sheets to print. Pick a colouring sheet of ice skaters, sled riding or children who are making a snowman.
Ratings
We love to hear what you think of this coloring page. Please pick the amount of stars to rate the pictures on this page.